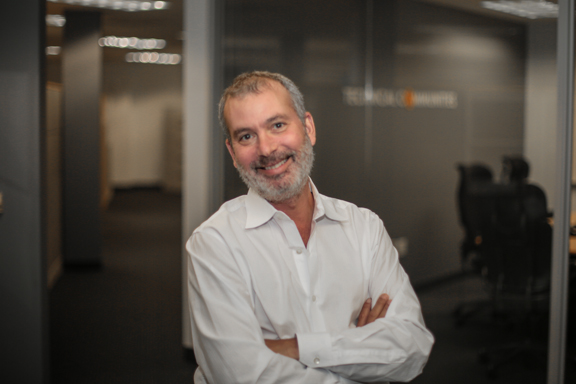 Peter Ostrow
President and Chief Executive Officer
Mr. Ostrow has been with Technical Communities, Incorporated–the leading service provider for organizations looking to sell to the government and military through GSA contracts–since early 1999. He brings a strong background in management and entrepreneurship to his role as president and CEO of Technical Communities, Inc. Prior to joining Technical Communities, Inc., he worked for Narrowline, a San Francisco-based Internet transaction and research company. From 1988 to 1997, Mr. Ostrow held various positions at The New York Times, including managing director for The New York Times Magazine. Mr. Ostrow is an instructor in University of California-Santa Cruz's e-commerce management certificate program. He is also a regular speaker at industry conferences including Comdex, ECM and state and local procurement events. Mr. Ostrow is also a member of Business Executives for National Security, (BENS) a nationwide, non-partisan organization, which is the primary channel through which senior business executives can help enhance the nation's security as well as a premier member of The Coalition for Government Procurement.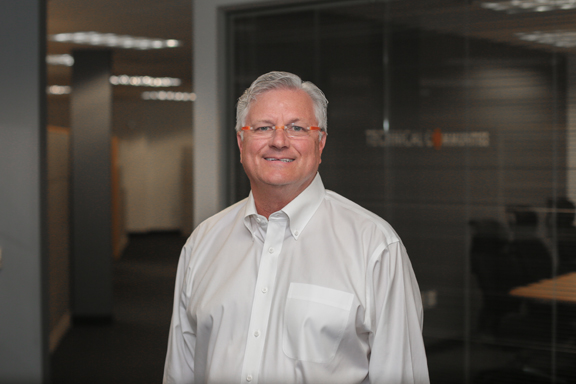 Jeffrey Wheeler
Chief Financial Officer
In his role as chief financial officer, Jeffrey Wheeler directs accounting, banking, finance, investor relations and human resources. Mr. Wheeler brings a long record of business success, from building start-ups to leading turnarounds in mature industries. He has held senior finance and management positions with a diverse group of firms, including Sierra Financial Group, Wells Fargo, Logistics Management, Inc. and Zacson Corporation, an international teleservices company, in which his last position was president, CEO and CFO. During his tenure with Zacson, revenue grew almost fourfold as they acquired majority interest in companies in Belgium and Mexico, and created joint ventures in Japan with Nippon Telephone and Telegraph (NTT) and in Canada with Saskatchewan Telephone. Prior to Zacson, Mr. Wheeler was executive vice president of Sierra Financial Group, which he co-founded. He also served as vice president of finance and administration at Logistics Management, Inc., and CFO of BiRite Food Service Company. He holds a B.S. in finance from Santa Clara University and an MBA from the University of San Francisco.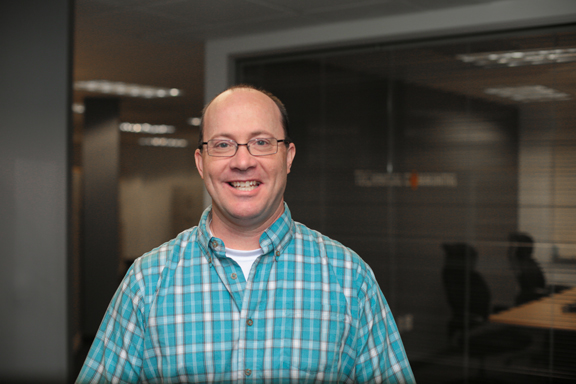 Matthew McMahon
Vice President
In his role as vice president of Technical Communities, Mr. McMahon manages the company's government schedules management team, content development staff and sales/customer service group. With the company since 1999, he has also developed our proprietary CRM "Prospector" marketing automation systems and headed marketing/media services negotiations. Prior to joining Technical Communities, he served as inventory manager of The Sente Group, where he developed, implemented and managed the total life cycle management of General Dynamics' capital equipment used for electronic testing and evaluation which included ROI analysis, demand forecast, technology planning, acquisition, divestment, test standardization and substitution. Mr. McMahon was marketing manager at Equipment Management Technology, where he managed all marketing programs for the electronic test and measurement equipment leasing company. At Telogy BMS, his roles included systems administrator, designing, installing, and administering their client side UNIX-based LAN and product manager where he managed multiple product lines of test and measurement equipment. He holds a B.A. in business from Humboldt State University.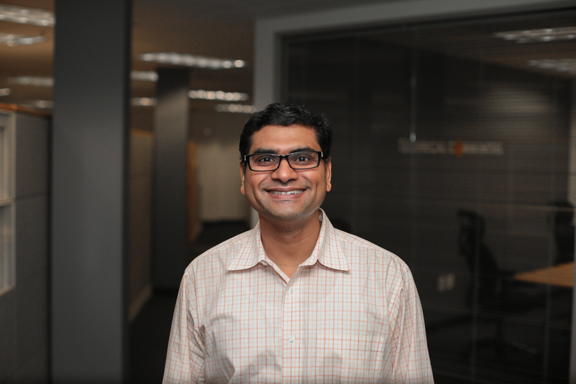 Sudip Barman
Vice President, Engineering
As vice president of engineering, Sudip Barman is responsible for the company's e-commerce and information exchange systems. He also leads the evaluation and integration of third-party technology solutions into Technical Communities' infrastructure. Overseeing the company's software architecture, he led and developed one of the very first versions of the Technical Communities, Inc. e-commerce platform. Mr. Barman began his IT career as a systems analyst for Ramco Systems, a leading ERP software company in India, where he was responsible for the design and development of the purchasing module. He was a key member of the development team and helped solve many software architectural and design issues. In 1997 he moved to IT Solutions as a software consultant and successfully led Internet/Intranet projects for many clients in the U.S. including Allied Signals, DigiCash and Incyte Pharmaceuticals. He holds a B.S. in computer science from the University of Poona, India and an M.S. in computer science from the University of Bombay in India.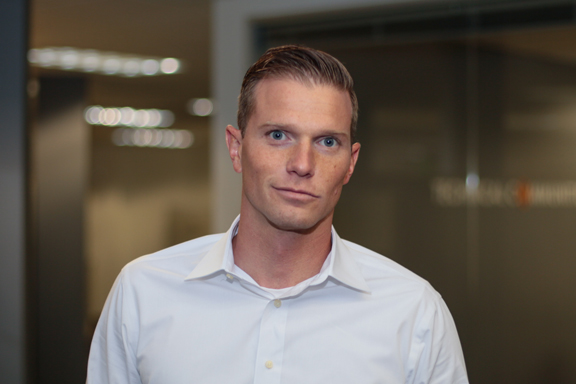 JohnHenry Giddings
Vice President, Marketing Services
JohnHenry Giddings leads the product development and sales functions for the company's suite of IT Marketing Services. Prior to joining Technical Communities, JohnHenry was responsible for driving West Region revenues for three major United Business Media (UBM) brands – InformationWeek, Light Reading, and PR Newswire. During his tenure at UBM, JohnHenry was instrumental in setting sales methodologies, implementing sales performance and reporting standards, and developing product sales strategies. JohnHenry's success in bringing these services to market leverages his early background as a marketing and communications professional in the technology and financial services industries. JohnHenry is certified in four major sales methodologies, including Miller Heiman, and holds a B.A. from the Reynolds School of Journalism, at the University of Nevada.